RBL Plastiques thermoforming expert since 1979
Our History
1979

RBL PLASTIQUES is created by Rousseau, Beauland & Leroy and it specializes in plastics thermoforming  from sheets.

1990

The founders sell the company to Jacques Le Bouler. The total sales increase from 25 to 35 millions of francs and a second manufacturing site, dedicated to thermoforming from coils opens in Ercé En Lamée (35)

1997

RBL commits itself in a quality approach and obtains its first certification : iso 9002

2000

The sales reach 87 millions of francs. RBL invests in digital equipment : computer assisted management software  and computer aided design software

2007

(sales : 10 millions €) three years after acquiring the VIPLAC brand from a client, RBL buys the company COFRELEC INDUSTRIE. From now on, its offer includes its own products in building and wine sectors.  www.viplac.comwww.cofrelec.com

2016

after exceeding 13 millions euros of total sales, RBL engages in huge extension work in CHATEAUBRIANT : the company renovates its facade and offices and doubles the production and storage space (8200m²)

2017

RBL PLASTIQUES is now owned by Nicolas Masson and Ronan Jaunault.
Let's build our History together!
Our commitments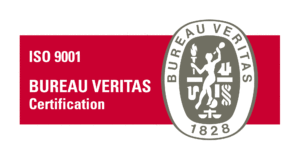 Quality                                                                                                                                                                           By our iso 9001 certification, ensure you the respect and continuous upgrading of our quality procedures.
Service client
Offer you availibility, listening and flexibility from our team.
Innovation
Constantly researching and developing via a dedicated department.
Co-design
Help you with the definition of your project / foster a collegial and collaborative spirit for a relevant finish.
Sustainable development
Contribute to environmental respect by using recycled plastics and recycling our manufacturing scrap.